RECOMMENDED: Click here to fix Windows errors and optimize system performance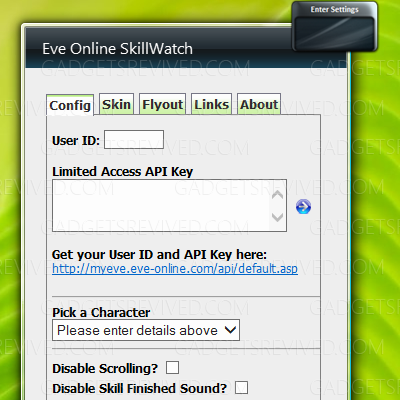 Eve Online SkillWatch
Author: Lawrence James
Version: 1.4
Monitor your Eve-Online character's currently training skill and ISK balance. Has a skill timer and custom links and extra details on a flyout. By running multiple instances you can monitor multiple characters on multiple accounts.